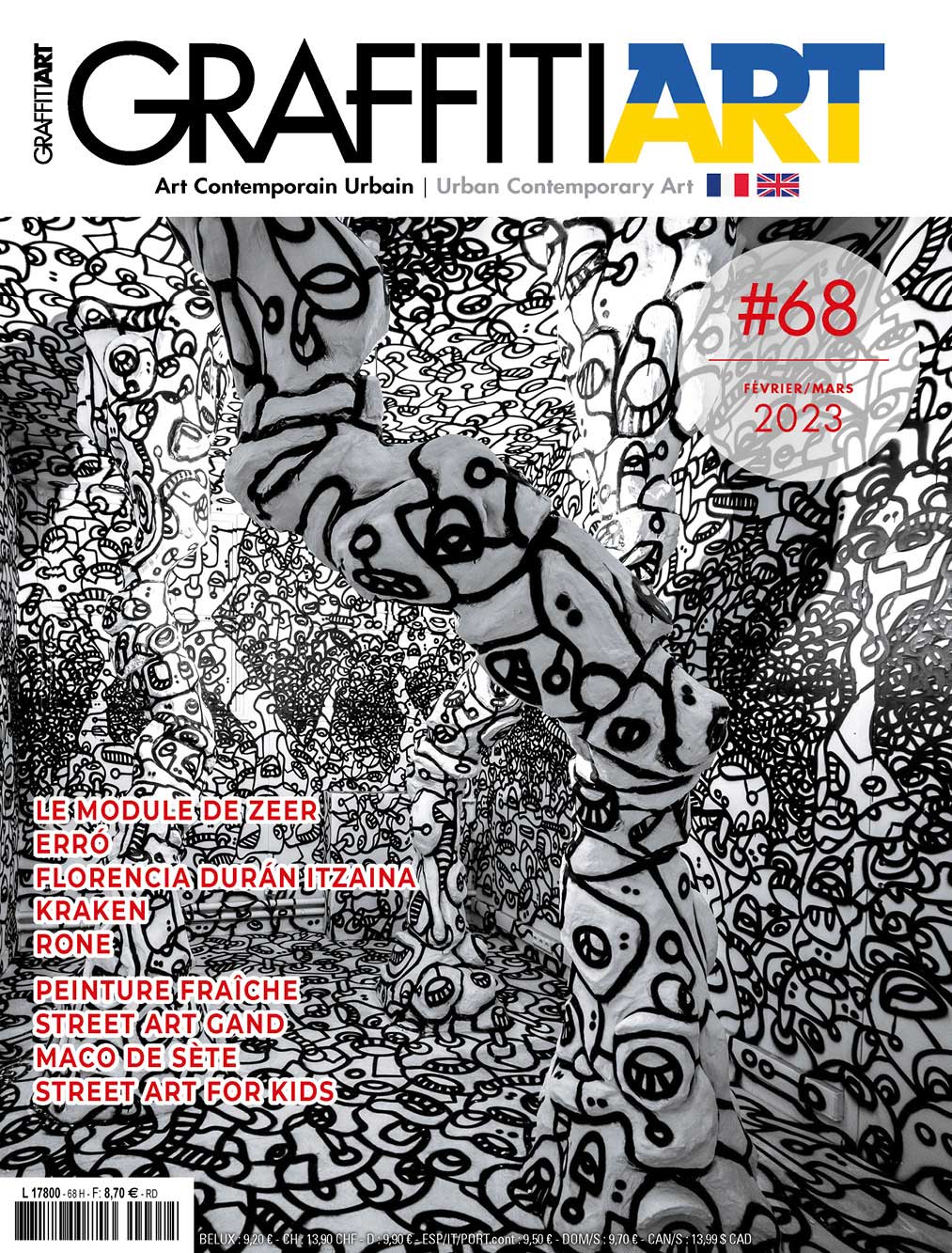 1 Destination 5 Spots
STREET ART GENDT
Investigations
STREET ART FOR KIDS
Talents
LE MODULE DE ZEER / ERRO / FLORENCIA DURAN ITZAINA / KRAKEN / RONE
Street Art between snow and sun
EDITO

#68 | February 2023
You shouldn't be deprived of Street Art just because it is winter. Galleries, museums, and major exhibitions, such as CAPITALE(S) in Paris, are waiting for you!
In search of Street Art scenes and events, we headed to Lyon for the 4th edition of the Peinture Fraîche festival, and then to Sète, in the south of France, to have a look at MaCO's wide range of murals, which reflects the diversity of Street Art. Our journey ended with the discovery of the Belgian scene in Ghent, a Flemish town that lives to the beat of Street Art, and soon to become European Youth Capital in 2024.
This issue also explores interesting parallels between Street Art and childhood: their shared imagery, communicative spontaneity, and refreshing irreverence.
Because Street Art is anything but a unified block, we like to show its diversity and confront unique styles and striking contrasts. From wall to wall, Le MoDuLe De ZeeR and Kraken, with their black-and-white works, reticular and repetitive forms for the former and fantasy motifs, often urban octopuses, for the latter, open a dialogue with the realistic female portraits of Rone and Florencia Durán Itzaina and the colourful pop compositions of Erró.
Street Art never hibernates.