Each month receive our exclusive insights. Stay tuned.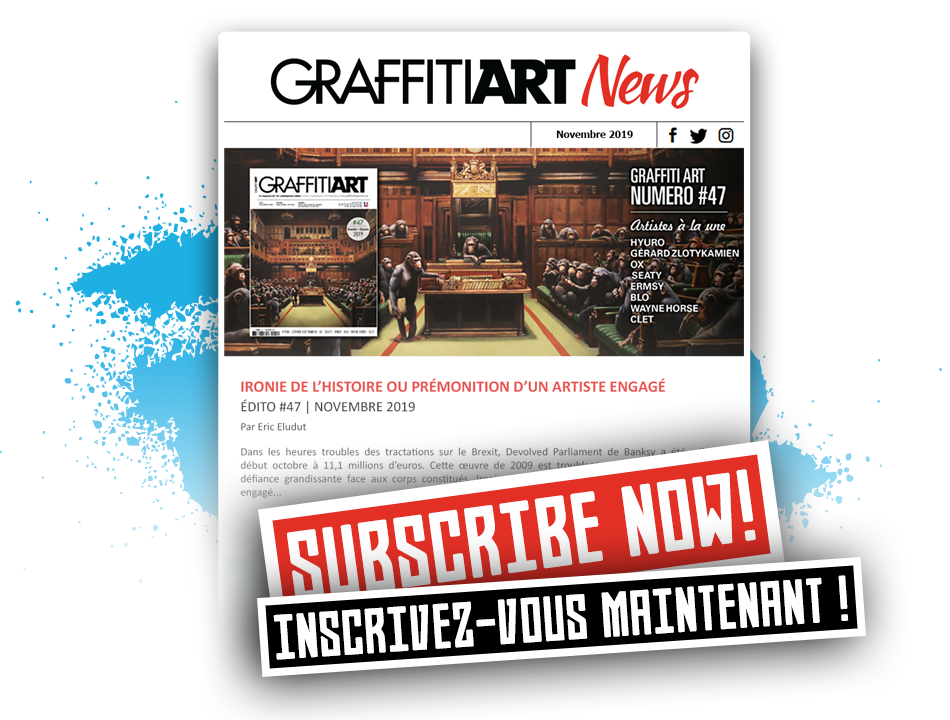 The data collected as part of this form is necessary to provide you with targeted information. They are intended for ARTxPACE, publisher of Graffiti Art Magazine, and if necessary its partners and subcontractors, who will be able to use them to manage the subscription to Graffiti Art News, and they will also be used to send you publications, information, surveys and invitations from Graffiti Art News and its partners.
ARTxPACE is committed to protect and secure all your personal data processed in this context and not to keep more than 3 years from our last contact, unless you agree.
ARTxPACE, within the framework of its activities, can communicate your data, in the limit necessary for the execution of the tasks which are entrusted to him to subcontractors. These data transfers occur under conditions and under guarantees that ensure the protection and security of your personal data. 
You have a right of access to your personal data, rectification and erasure, limitation of treatment, opposition as well as a right to the portability of your data under the conditions provided by the regulations applicable, which you can exercise at the following mailing address:
ARTxPACE – Graffiti Art Magazine – 14 place Marie-Jeanne Bassot – 92300 Levallois-Perret