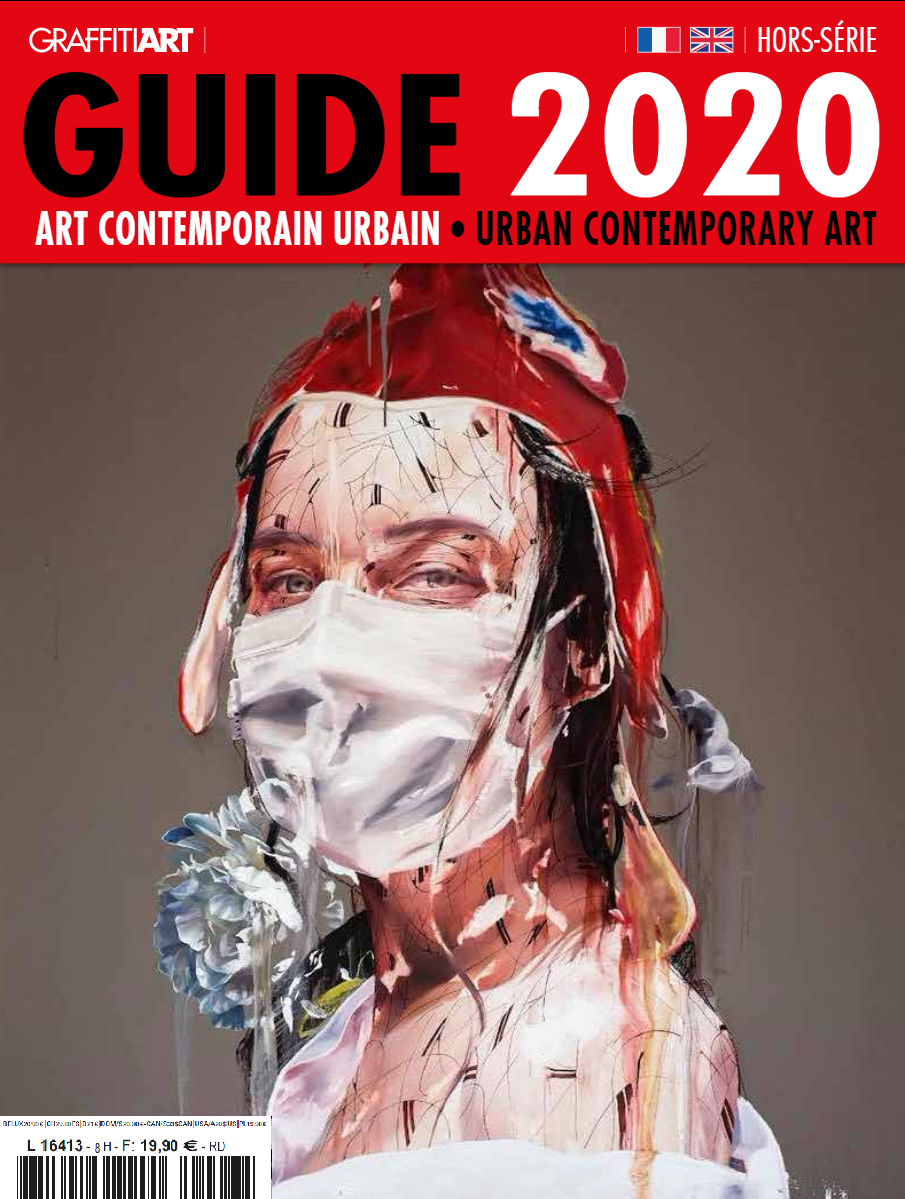 Edito
The 2020 edition of the Urban Contemporary Art Guide is certainly arriving during a strange period, a period of challenges and fear, but also one that holds beautiful promise and hope for renewal. The kickstart of festivals and monumental murals which have been put on hold for a while, new interest in artists from areas too often forgotten and the fast-paced digital transition of the sector is reviving us,
encouraging us to look to the future to horizons yet unexplored.
Like the previous ones, this 2020 edition is the fruit of research, compilation and editorial choices. We gave more room to muralists and artists with little or no visibility in galleries: some fifty talents that make up today's urban contemporary art scene to discover or rediscover.
Putting Hopare's Marianne on the cover might seem like a bold choice, but it just felt right. Democracy might be suffering in this gloomy time of the pandemic, but it is not silenced. The words "Liberty, Equality and Fraternity" are resounding louder than ever, although with some dissonance.
We want to thank the people without whom the 2020 edition of the Urban Contemporary Art Guide could not have seen the light: our readers, the KissKissBankers, the artists, their agents and galleries, our advertisers and the GraffitiART team who all contribute to the success of the magazine and the Urban Contemporary Art Guide.